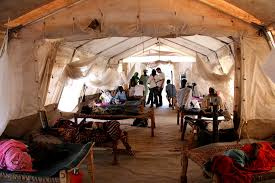 MedSurface, a manufacture of treatment-tables and hospital-beds for the medical professional recently donated 50 hospital beds to the International Medical Corp in the war-torn Central Equatorial State of South Sudan, Africa.
MedSurface dispatched the tables to meet a convoy that is slowly moving along difficult roads to some 238,000 refugees in need of medical supplies. The roads become impassable in May for six months each year with the onset of the rainy season.
This is representative of the MedSurface ongoing effort to help those displaced by the ravages of war.
"As Bertrand Russell put it 'War does not determine who is right – only who is left.' We do what we can to help those that are left"
Richard P. May
Managing Director
Medsurface